Safety & Health
For Everyone's Well-being
Our workers' safety and health come before profits. This belief lies at the heart of Straits Construction. We constantly strive to lead the industry when it comes to implementing stringent safety practices in all our projects and setting exceptional safety records wherever we work.
Ensuring everyone's safety begins with our workers. On their first day of work, our workers undergo the Safety Induction Course. This equips them with the knowledge and awareness to potential risks, and helps them to avoid any accidents on site. All workers attend toolbox meetings and risk assessment briefings every morning to keep them aware of potential risks.
We leverage on technology to enhance safety at site. We automate certain processes, keeping workers away from unnecessary danger at the workplace and lowering the amount of risks to which they are exposed. For example, we employ high-powered jets to wash aluminium formwork components, making the task safer and more efficient. Apart from safety, using technology provides additional benefits such as improving everyone's productivity and morale. This aids not only our workers' physical but their mental well-being as well.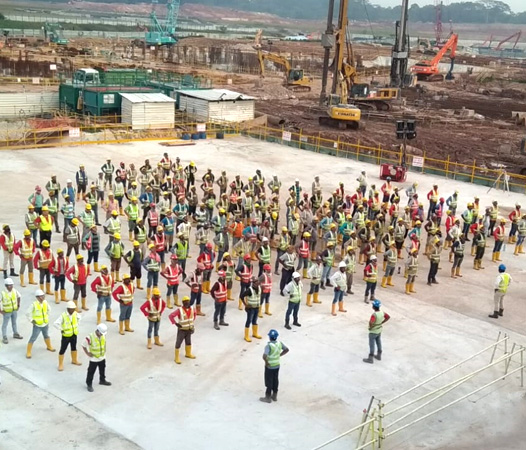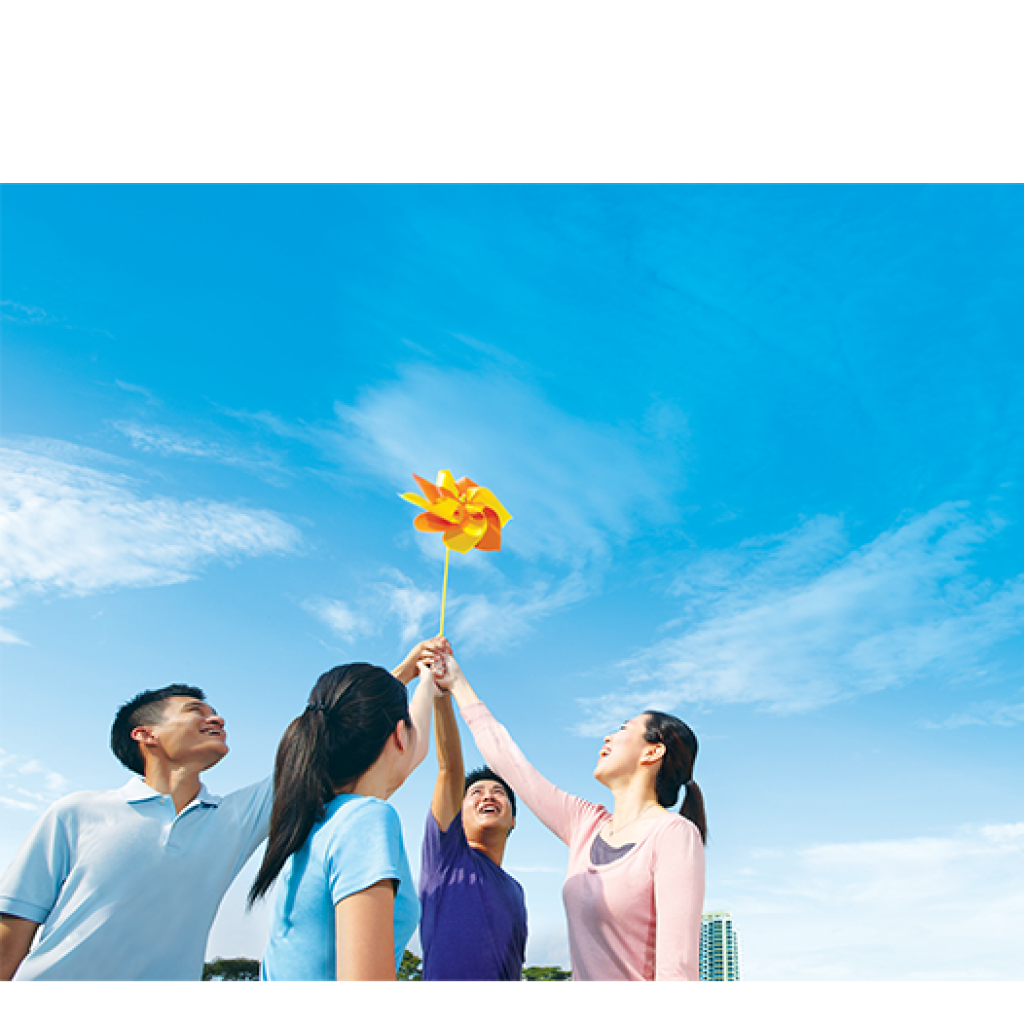 Community & Society
For the Greater Good
Straits Construction is here to serve our communities. This passion for service is inspired by our founder, Wong Swee Chun. Since 2011, we have adopted Club Rainbow (Singapore) to spread even more good across the country through the support they provide to children suffering from chronic and potentially life-threatening illnesses. Club Rainbow's work helps these children cope better with their condition and lead as normal lives as possible.
We regularly conduct outreach activities in partnership with Club Rainbow. During these activities, our staff spend precious time with these children, creating a positive impact on both children and volunteers. Our staff not only bring joy to the children but also grow as more compassionate individuals. Apart from outreach activities, we offered our building expertise, materials, and manpower to improve Club Rainbow's facilities so they can be better equipped to serve the children and families in their communities.
Environment
For a Greener Future
At Straits Construction, we do more than just construct buildings. We also take the necessary steps to limit our works' impact on the environment. One such step is our close adherence to guidelines laid down by the Building and Construction Authority (BCA). These guidelines ensure that we build a greener future by following sustainable construction practices and using alternative and recycled materials for construction.
We have been conferred with BCA Green and Gracious Builder Scheme's "Star" award.
We had a zero waste campaign in November 2019 with series of activities and education talks to our staff to create awareness on recycling best practices and effects of wastage on climate change. We aim towards reducing consumption of materials, and reusing and recycling materials to give them a second lease of life.
We remain committed to helping create a more sustainable environment. We joined the Solar PV movement where we installed the Solar PV system at TOOLBOX, a facility which houses our innovation lab and training centre. With the solar PV system to generate clean renewable energy and to reduce our carbon footprint, we look forward to a greener and sustainable future environment.